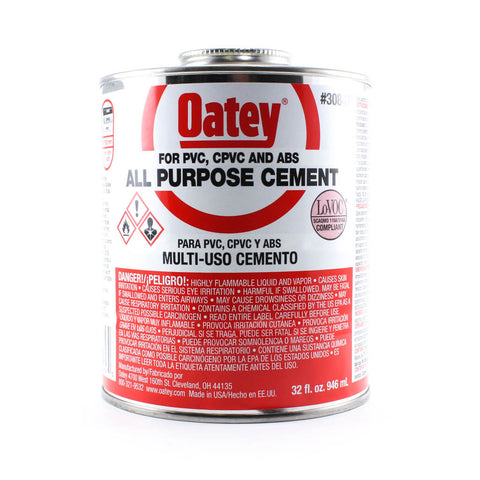 PVC / ABS Cement, All Purpose White
Size:
SKU: 3875330818
For CPVC, PVC & ABS Schedule 40 Pipe & Fittings.
Medium-bodied milky-clear cement for use on all schedules and classes of

CPVC, PVC & ABS 

pipe and fittings up to 6" diameter with interference fit.
Recommended for potable water, pressure pipe, conduit and DWV.
Recommended application temperature 40°F to 110°F / 4°C to 43°C.
Meets performance requirements of ASTM D-2564, D-2235, F-493.
---
We Also Recommend